Real Conservera Española continues the family legacy, with over 100 years of history in the fish and seafood canning industry. The company owners share the same dream: to position Galician canned seafood where it deserves to be, among the best gourmet products in the world. Creating value with our brands and generating with it an economically, socially and environmentally sustainable business.
We have a strong connection with the profession, with the people of the sea, with our estuaries, with our surroundings and our traditions. That is why we keep doing things the traditional way as has been done generation after generation.
Real Conservera Española is commited to providing high-quality products. All Real Conservera Española products use fish and seafood from the Galician estuaries, both from the Atlantic Ocean and the Cantabrian Sea. Making sure to select the best specimens, caught during campaign when their are in optimal condition.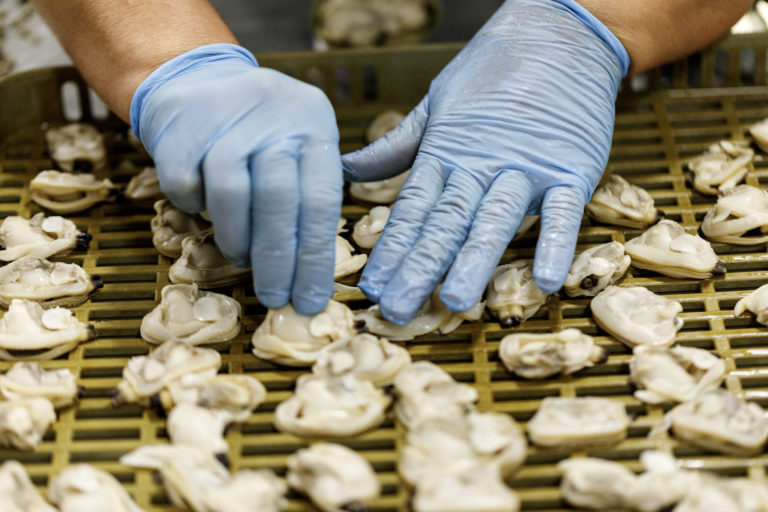 A lot of care and attention to detail goes into our artisanal canning process, in which the fish and seafood is sorted and packed by hand. We stay true to the traditional process, forgotten by many canneries, in which some of the fish are toasted. Only high-quality ingredients from local farmer's markets are used, which are then cooked by expert hands.
We are commited to sustainability and taking care of the environment. A commitment which starts at sea. All of our fish and seafood come from sustainable fishing, without any invasive fishing practices and always respecting fishing quotas and fishing campaigns in order to ensure the future of marine biodiveristy. Our commitment continues at out cannery, where we have implemented a sustainability strategy aimed at reducing water and energy consumption, shifting towards renewable energy sources and improving waste management and recycling.
At Real Conservera, we are very conscious that our canned seafood's success is thanks to the hard work and passion that goes into each can. Our team is very passionate, with an amazing work ethic, commitment for doing things right and making sure that each can is perfect. This is no easy task as it requires great skill and craftsmanship, eviscerating each specimen, packing them one by one and preparing the sauces and covering liquids with love and care. They are our "mother from the sea", as this industry has always been run by women. More than 90% of our staff is made up of women. From seafood harvesters to management, from the logistics department to factory workers, women are an essential part of our company.
Proud of What is Ours. Quality Commitment.
Our estuaries, our people and our surroundings are part of our DNA. We are part of the Mexillón de Galicia protected designation of origin, pescadeRías and Berberecho de Noia.
This allows for the traceability of all of our raw materials, which guarantees that they come from the Galician estuaries, helping our community develop in an economically sustainable way.
We are also one of the few canneries certified by the IFS Quality Seal and FDA approved.