At Real Conservera we offer the chance to buy our gourmet canned seafood products from Galicia in our online store.
In our online store you will be able to buy any of our delicious gourmet canned foods and enjoy offers such as the limited editions or our gift boxes, without the need to leave your home.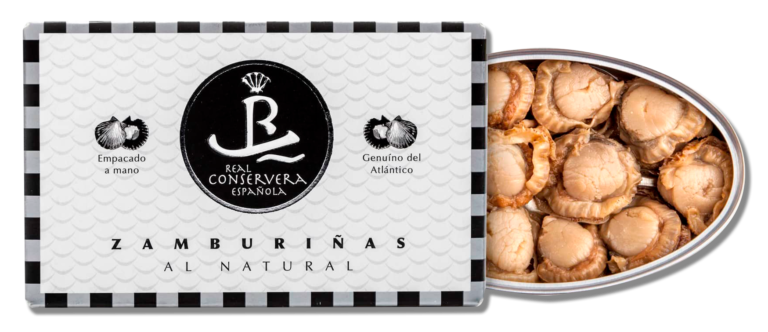 Our gourmet canned seafood only contains the best fish and seafood from the Galician estuaries. Each of our cans has been packed and handled with the care it deserves.
The variety of canned foods we offer includes anchovies, yellowfin tuna, cockles, albacore tuna, mackerel, squid, sea urchin roe, hake roe, mussels, razor clams, sardines, small sardines, and scallops.

Through our online store, you will be able to receive high-quality gourmet canned foods made using premium quality products from the Galician estuaries in the comfort of your own home. In addition, you won't need to worry about delivery costs in Spain, since you will get free delivery on orders over €60. If you live in the Balearic or Canary islands, the order must be above €199. And in the case of Europe, delivery will incur a small charge.
Real Conservera Española's products have been made with passion and produced with utmost delicacy in limited quantities that only a lucky few will have the opportunity to try.
Our online store offers the chance to try them without having to leave your home. If you would like to buy these canned foods online, you will find the buying process very simple. You just need to go to the store on our website and add all of the products you want to buy to the shopping basket. Once you have selected all of the items, you will just need to go to the payment gateway to proceed with the purchase and enter the postal address the package should be sent to. In just a few days, you will have the courier knocking at your door with our perfectly packaged box of gourmet canned foods.
At Real Conservera Española we offer a high-quality product, hand-packed with utmost care, so you can enjoy Spain's best products, straight from the waters of the Galician estuaries.
And, as if that wasn't enough, now we want to deliver it to your home, using a simple delivery process and a personalized customer service, which will resolve any questions or issues at the time they arise. Try our online store and make yourself a delicious meal with our exquisite products.

If you have any questions about our products, the delivery methods, payment method or any other questions, our online store features an in-built chat so you can communicate with our customer service team and resolve all of your queries. This service is available from 9am until 8pm.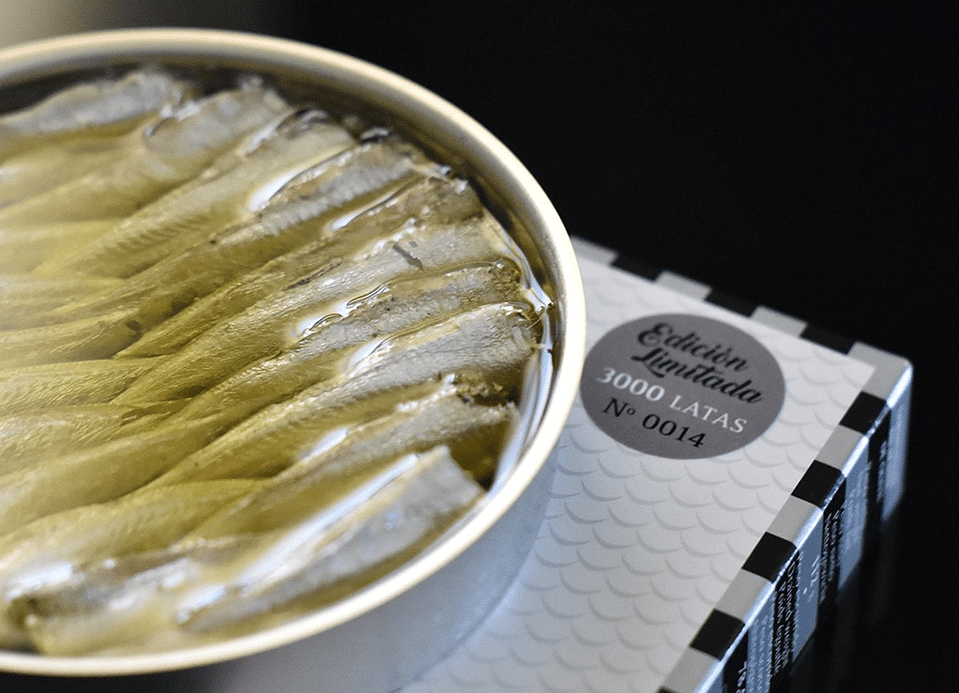 Learn more about our recipes
We also offer you a recipe catalog so you can enjoy delicious dishes made using our canned foods.
Free shipping for orders over 120€