On April 26th 2022 we presented our long awaited project in which we put a lot of effort into: Arte en Lata. An initiative which combines creativity with culinary experience of our gourmet canned seafood.
We were accompanied by many different associations and corporations in this very special event. Televisión de Galicia was one of them, who also filmed a news report about the project in our facilities. We are very greatful, not only for their help and hard work, but also for receiving such kind words from a well-renowned television station both at a regional and national level.
Arte en Lata
After presenting this year's flagship project, "Arte en Lata", in ARCOMadrid, Real Conservera Española now also counts with one of the most popular and prestigious Galician artists in recent times: Raúl Velloso. An addition to the project which will strengthen the bond between art and the world of canned seafood as well as increase its solidary character by collaborating more with the people of the sea.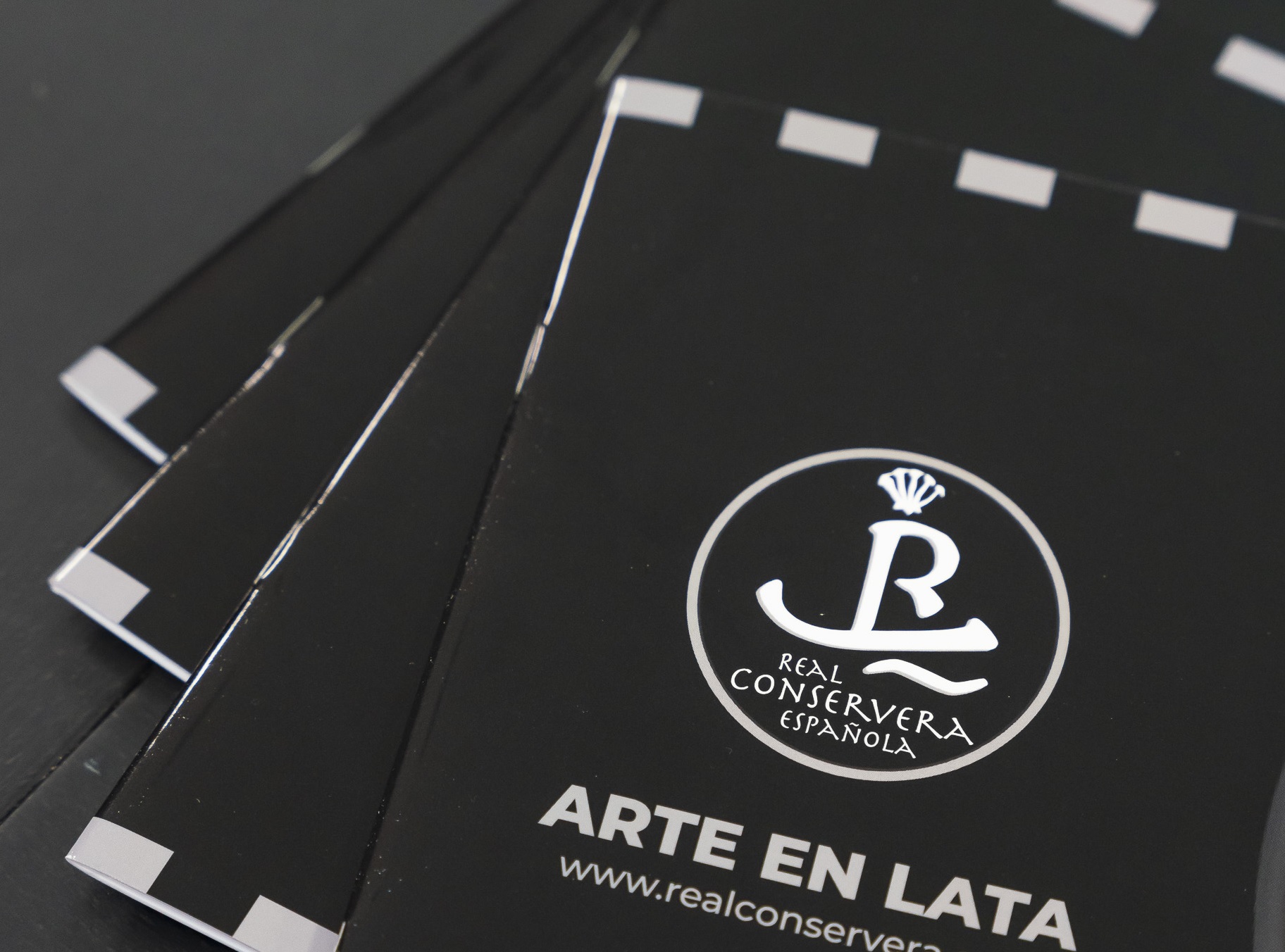 Social Impact
Apart from positioning itself as an original art project, "Arte en Lata" also contributes to sustainability and social well-being by improving the working conditions of those who dedicate their lives to the sea. An important part of the proceeds will be donated to associations and organizations related to the fishing industry. The San Antonio of Cambados Fishermen's Guild and the ECOMAR Foundation will benefit from a part of this project's proceeds.
"This intitiative to combine art and gastronomy, to value our land, wouldn't make sense if it didn't have a positive social and environmental impact over our community" says Borja Sánchez Campos, the company's president, during the event celebrated at the Real Conservera Española headquarters in Cambados.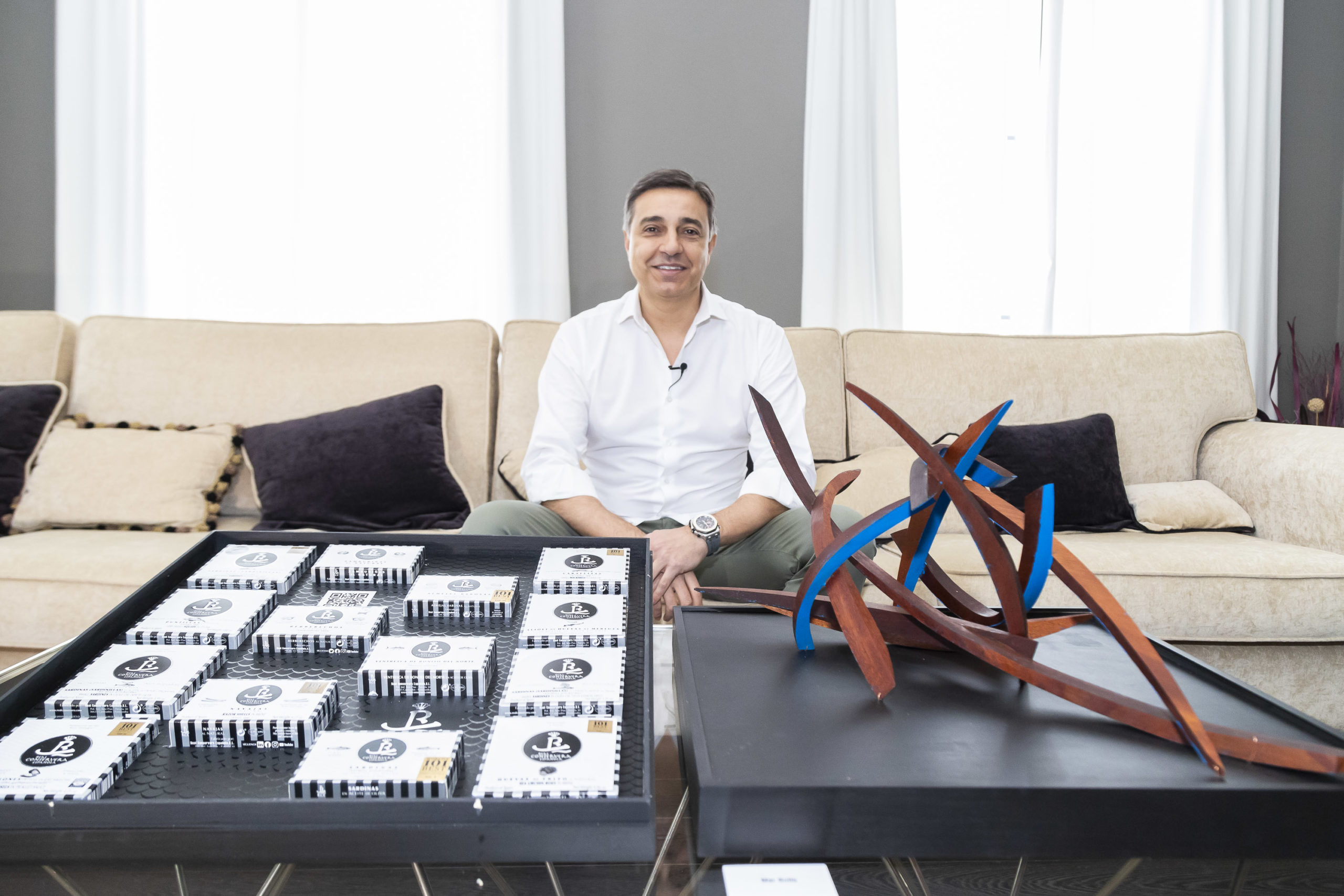 'Arte en Lata' is a way to highlight the hard work and dedication of all of those involved in the process of making the best gourmet canned seafood in the world. It does so by combining culture with gastronomy and sustainability which, as a result, gives us an unforgettable experience.
Raúl Velloso
'Arte en Lata' counts with the artwork from some of the prominent artists of our time. An ensemble made up of gourmet canned seafood from Real Conservera Española, which also gathers the unique creations of different artists with the sea as a common theme, and with the latest addition of Raúl Velloso (Cangas, 1965).
The Galician painter is known for his characteristic style and his unique interpretation of space and movement through curved lines. An artist who has exhibited his works in four continents and whose themes range from buildings, Galician "costumbrismo", fishermen, women of the sea, bagpipers and musicians. Despite his success, Velloso keeps in touch with his motherland, always making sure to save a couple of dates to exhibit his work in Galicia.
"Raúl Velloso's trajectory cofirms that he is a different artist, capable of combining tradition and innovation. A perfect artist for a project like 'Arte en Lata', which also combines tradition and innovation", says Sánches Campos.
During his intervention, Raúl Velloso himself showed his satisfaction for being part of a project which gives back to the workers of the sea.
"My family has close ties to the sea and canned seafood" said the painter from Cangas, who has shown his gratitude for this opportunity to make works of art which specifically look to raise awareness and value the work of all those who go out to sea o a daily basis and who provide us with the best seafood in the world with which we make our canned seafood.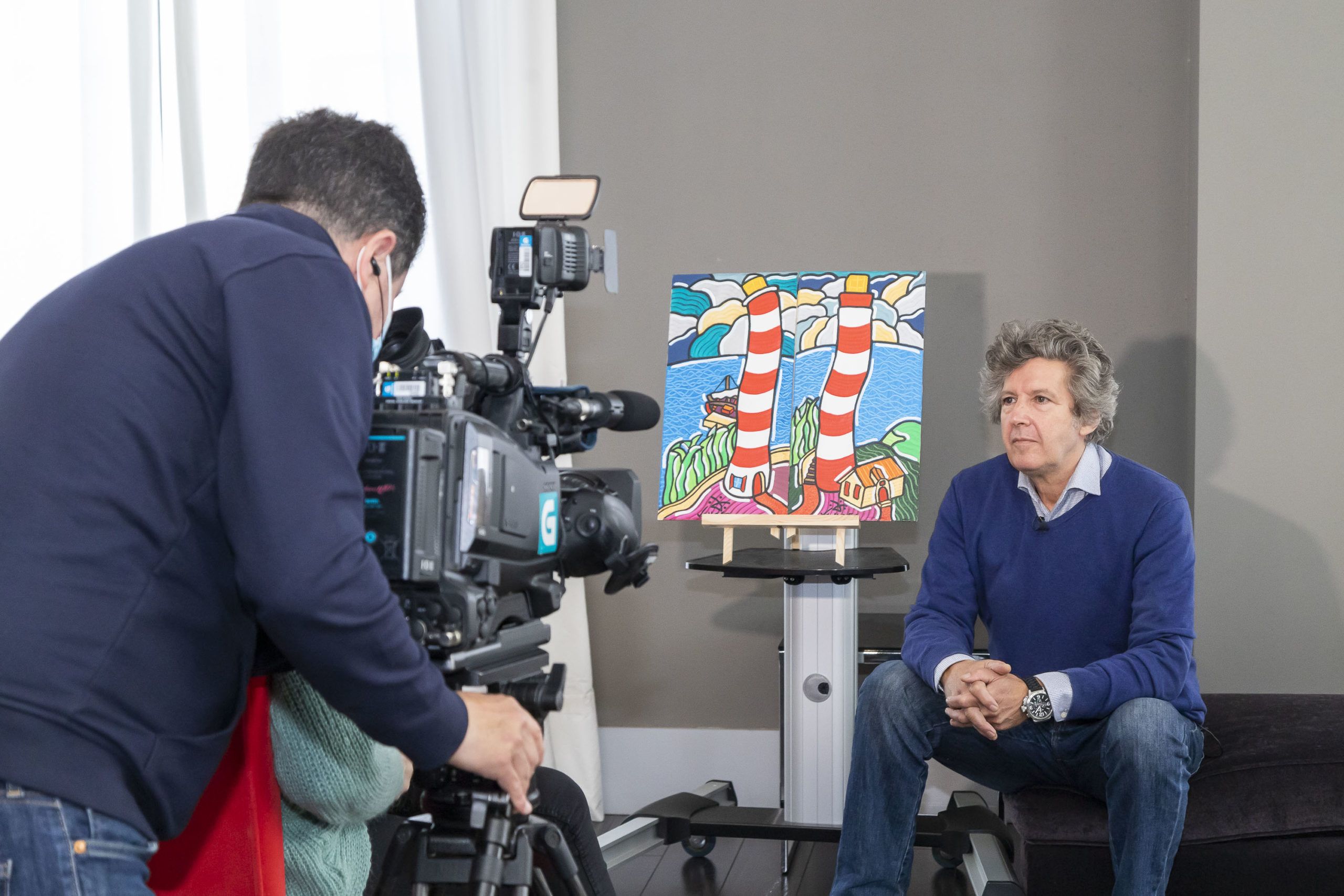 Raúl Velloso takes part in this project along with thirteen other well-renowned artists: Isabel Muñoz, Miquel Navarro, José Manuel Ballester, Bernadí Roig, Mar Solís, Karina Beltrán, Arturo Berned, Guillermo Fornes, Hugo Fontela, Julio Quaresma, Juan Garaizabal, Pierre D'Argyll and Pepe Sanleón. Each one of them has created unique works of art for this project, which all have the common theme of the sea and its ecosystem.
Real Conservera Española: "The best seafood cannery in the world"
Real Conservera Española is committed with the quality of the products. All of Real Conservera Española's products have fish and seafood from the Galician estuaries, both from the Atlantic Ocean or the Cantabrian Sea. Only the best specimens are used, which are captured during campaign when they are in optimal condition.
The canning process is done in an artisanal way, selecting and canning the fish and seafood by hand. A traditional process which does not impede the application of new technologies which allow for a more environmentally friendly and sustainable productive process.
As a result, all 7 gourmet products which Real Conservera Española entered in "2021 World´s Best 101 Canned Food Products from the Sea" entered the top 10 in their respective categories. Three of which – Scallops in Brine, Mackerel in Olive Oil and Sardines in Olive Oil – have earned the number 1 spot.
The jury also described Real Conservera Española as the "best seafood cannery in the world".
Zigzag Diario Report – Televisión de Galicia: click here to watch