Galicia Food Awards for the excellent product
We have just been distinguished with the Clusaga award for the excellent product of the year. These awards aim to recognize and make visible the actions of the sector with an impact in areas such as entrepreneurship, digitization, innovation, sustainability, marketing and internationalization. In the case of the excellent product, the Cluster recognizes the incorporation of traditional values ​​adapted to the current moment with a differential design and using local products and raw materials.
Natural razor shells clams from the Galician Rías Gallegas
In this framework, the award is given to one of the star products of our company: razor clams. Coming from the sandbanks of Aguiño and from the bottom of the Cíes Islands, where the best quality razor clams from our Rías are found, and with the official Rías Fishing badge that guarantees their origin. They arrive in Cambados, where expert hands pack them one by one, with all the calm and affection that this work requires, pampering their cleanliness and taking care of the placement of each piece so that each can is unique.
For the selection of the product, we carry out several campaigns throughout the year, the most fruitful being the one promoted in the months before Christmas: October, November and December when the razor clams are at their best ripening moment, with a firm texture and a white color that guarantee its quality.
With this recognition, the razor clams from Real Conservera Española become our first doubly awarded product. Not in vain, this bivalve was distinguished last year with the '2021 World's Best 101 Canned Food Products from the Sea', an award to which it now adds the one granted by the Galician Food Cluster.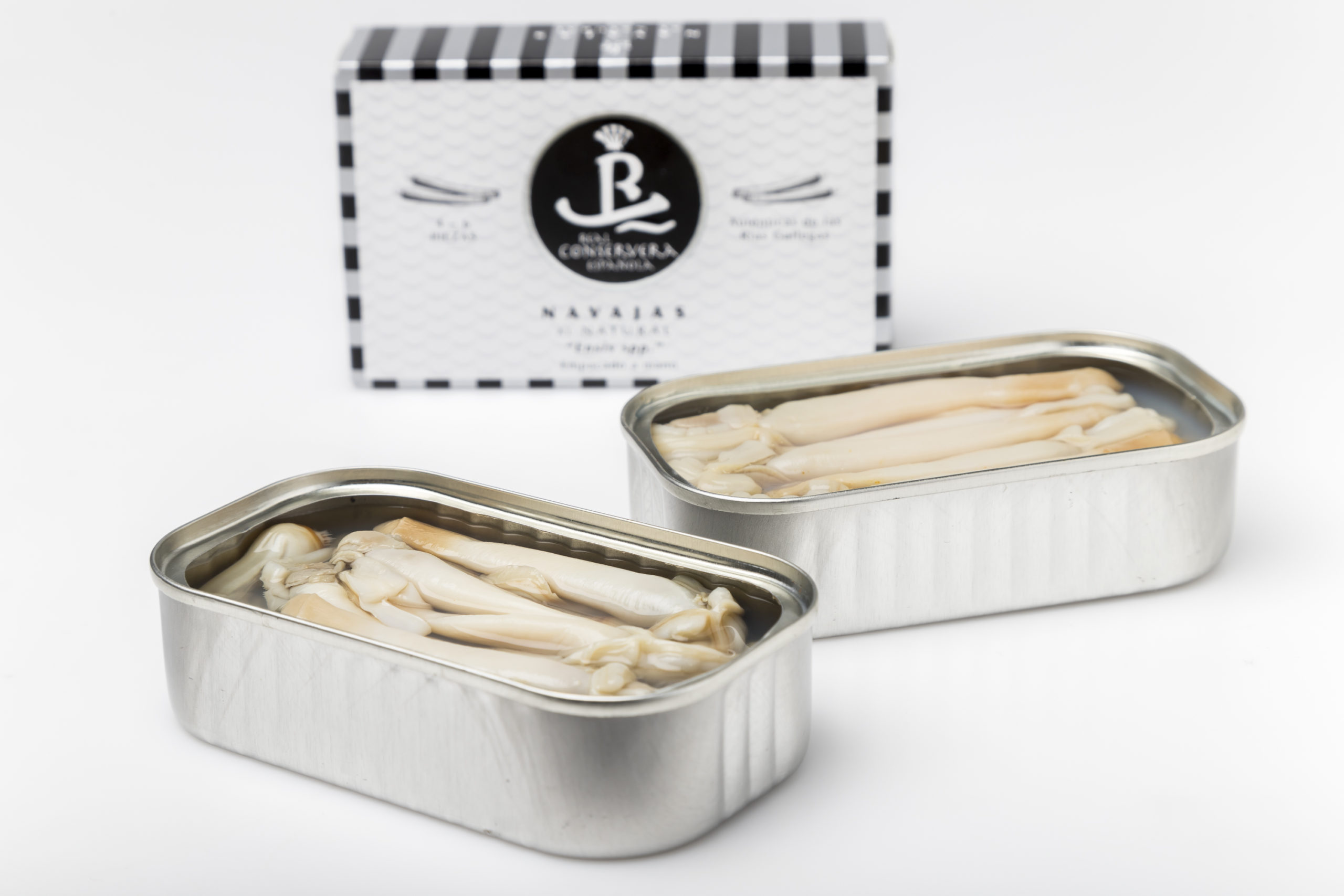 The quality of Real Conservera Española
As with the razor clams, all the products of Real Conservera Española are made following the tradition of generations, passing through expert hands who know the shellfish and fish from our coasts like no one else and take care of every step until packaging. In the same way, the sauces and toppings are made by our own cooks, who use local fresh and natural products to guarantee the success of recipes that have been around for more than a century, using the same recipes for already 101 years.
Likewise, our processes are certified by IFS (International Featured Standards), a prestigious organization that evaluates the quality, transparency and efficiency of each manufacturing process in the food industry. We are one of the few canneries approved by IFS worldwide, and improving the grade of this evaluation year after year has been key to putting our products at the top of the world ranking.