Real Conservera Española joins AnkorStore
As a part of our innovation strategy, we have decided to join the first B2B Marketplace that connects brands and designers with stores all over Europe. One more step in our constant search for innovation, expansion and proximity to our customers.
From now on our customers will have one more option to purchase the best canned seafood in the world, the ones from Real Conservera, which only use the best fish and seafood from the Galician estuaries
Among the available products in the Marketplace are Yellowfin Tuna, Cockles, Squid, Mussels, Razor Clams, Sardines or Scallops.
Our choice to join AnkorStore provides our customers with gourmet canned seafood that only uses high-quality ingredients. A decision which also provides our customers with free shipping and no fixed fees.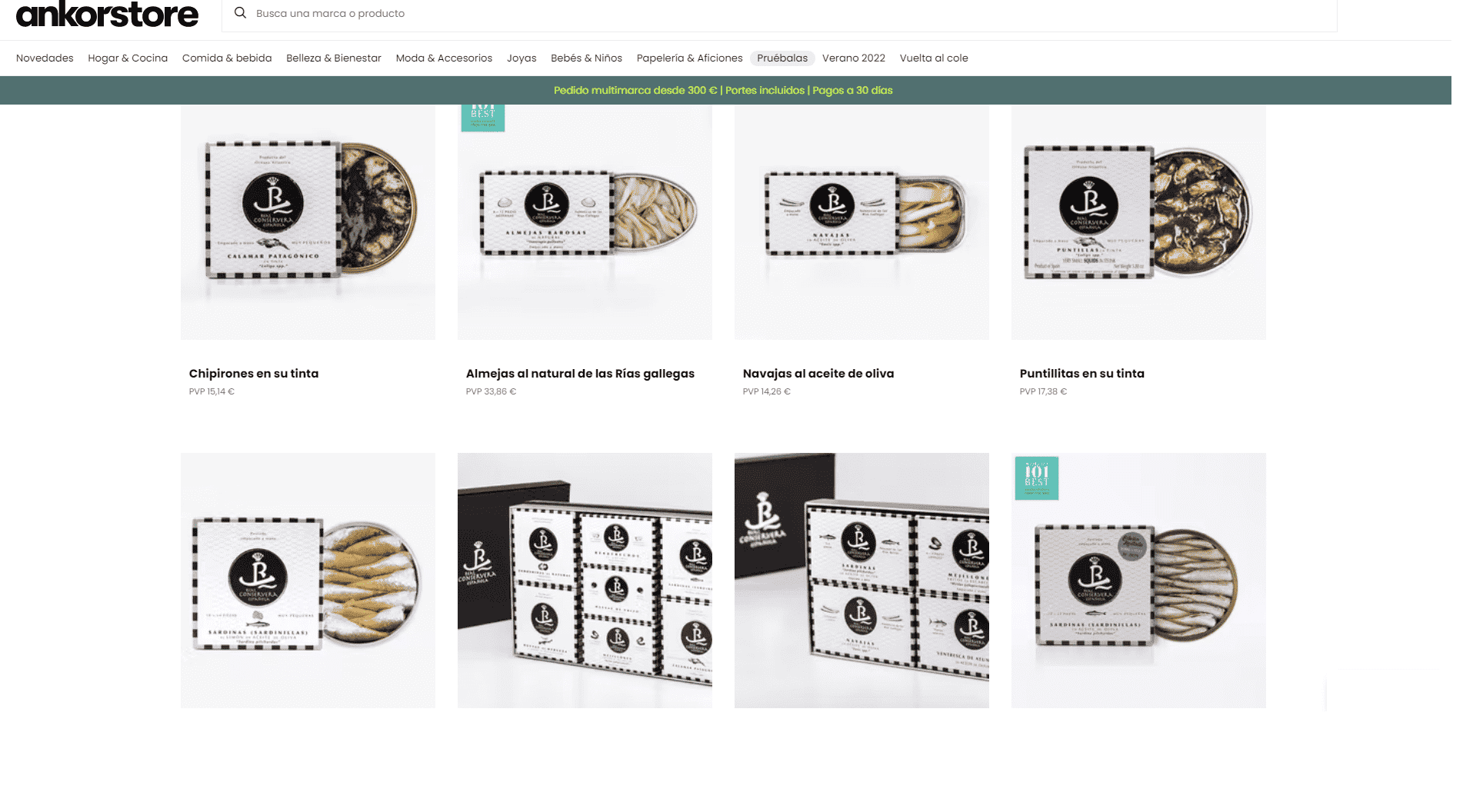 Commitment to innovation
Thus, Real Conservera Española keeps following their strategy towards innovation and improving our competitiveness and access to new markets.
A strategy which, in the last four years, has taken us from being present in 10 countries to 23. Among the new markets we have delved into are Brazil, Dominican Republic, the United States or Japan.