Midsummer's Eve
For many years, the arrival of the summer solstice has been celebrated on June 21th, a very common holiday in some European countries such as Spain, France, Portugal or the United Kingdom. The central axis of this festivity consists of lighting a bonfire to strengthen the sun because, from this date onwards, the days will get shorter, which in the past gave the impression that the sun was getting weaker.
Today we continue to celebrate this date, but instead we do it on Midsummer's Eve, June 24th, and just like before, we continue to create our bonfires.
In Galicia we call these bonfires cacharelas and we call this holiday Noite Meiga because it is full of mystery, magic and traditions, such as jumping the bonfire and making a wish. We also use them to escape the cold of Galician nights and to enjoy a dinner with family and friends roasting some of our most common dishes, such as sardines. A star product among the cans of Real Conservera Española.
Sardine from Rianxo
Our sardine is caught only in season, between the months of June and August, at the perfect moment of maturation. It is fished in Rianxo, since its waters are colder and give it that firm texture so characteristic of our product. In addition, it is caught at dawn (because that way they have an empty stomach) using the xeito fishing art, an art of gillnet fishing with small boats and artisanal fishing.
All this process makes the raw material exceptional, but the added value also comes from our manual production process, through which the sardine is treated with so much love and care that it looks like a work of art.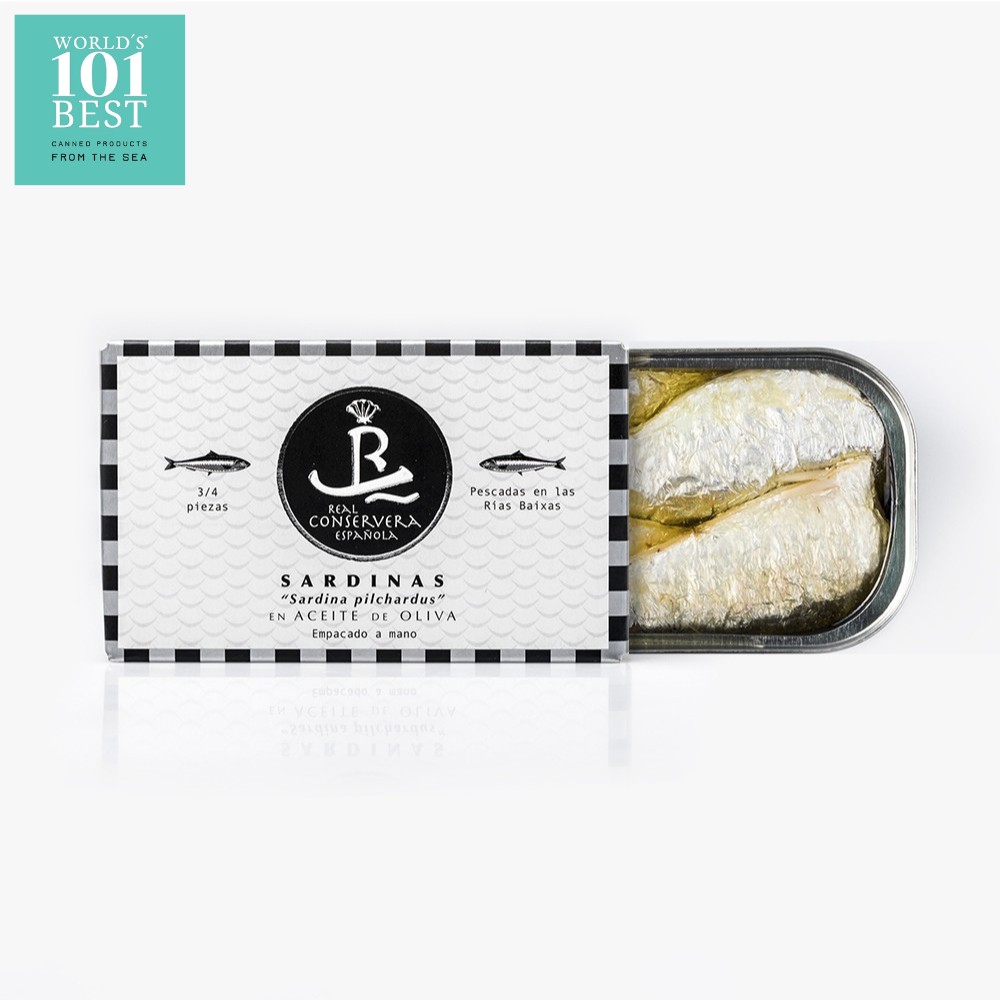 Real Conservera Española and Detapaencepa
This year we have decided to celebrate this special night with you, that is why we have collaborated with Detapaencepa, a magnificent and innovative tapas bar and wine cellar from Vigo with a lot of passion for quality and Galician products.
Its chef, Manuel Lorenzo Cuquejo, has presented us two gourmet recipes that will conquer even the most demanding palates. And the main ingredient? Our sardine from Rianxo, of course.
Gilda served with sardine Real Conservera
Ingredients:
Sardine RCE
Green olive
Rice vinegar
Red onion
Ponzu
Pickles
Pickled peppers
Real Conservera sardine brioche toast with sparkling chorizo ​​pate
Ingredients:
Sardine RCE
Brioche Bread
Butter
White and red onion
Garlic
Water
Salt
Galician sparkling wine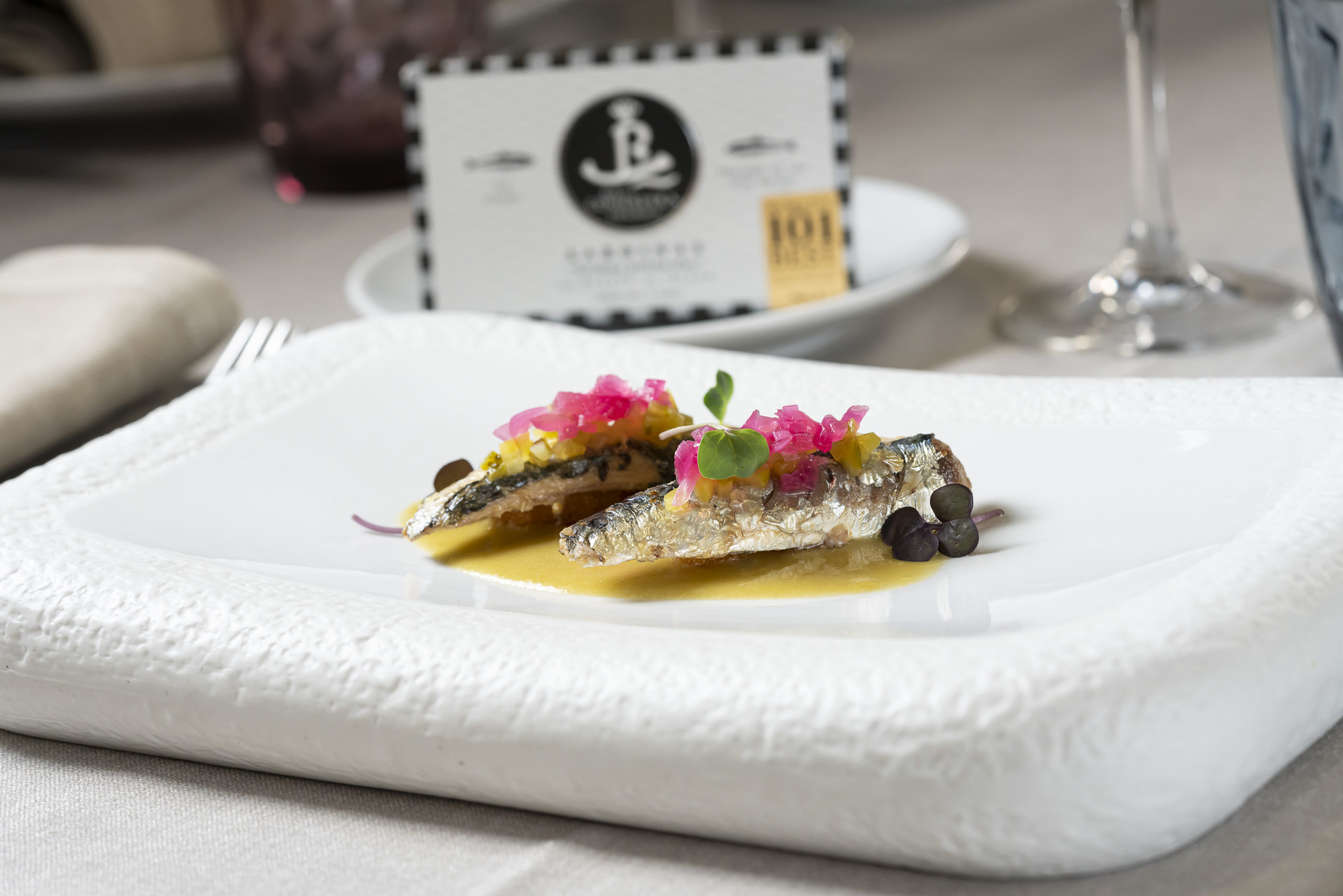 And the recipe? Every self-respecting dish has a secret recipe. And so secret! You can only find it at the Detapaencepa in R. do Ecuador, 18, Vigo. So if you want to know how they are made, you will have to visit them and ask their chef, although we anticipate that if you stay for dinner you will want to know all their recipes.