Around 14% of food produced globally is lost before it even reaches the supply chain. All of this, while there are 811 million people affected by hunger. This food loss and waste represents between 8 and 10% of the world's CO2 emissions (FAO, Food and Agriculture Organization of the United Nations).
Reuse and reassess as a brand
This loss and waste of food generates a global social and environmental crisis that affects people and companies all over the world. In aims of raising awareness about this issue, at Real Conservera Española, as a part of our transparency policy, we want to inform a little bit more about the reuse cycle present in our production process.
When making canned seafood products that involve shellfish, we make sure to reuse the shells to make fish meal and bird food. We try to contribute as much as possible by finding ways to reuse our materials and products which would otherwise become waste. Although this helps take care of our environment, it does not help reduce food loss and waste.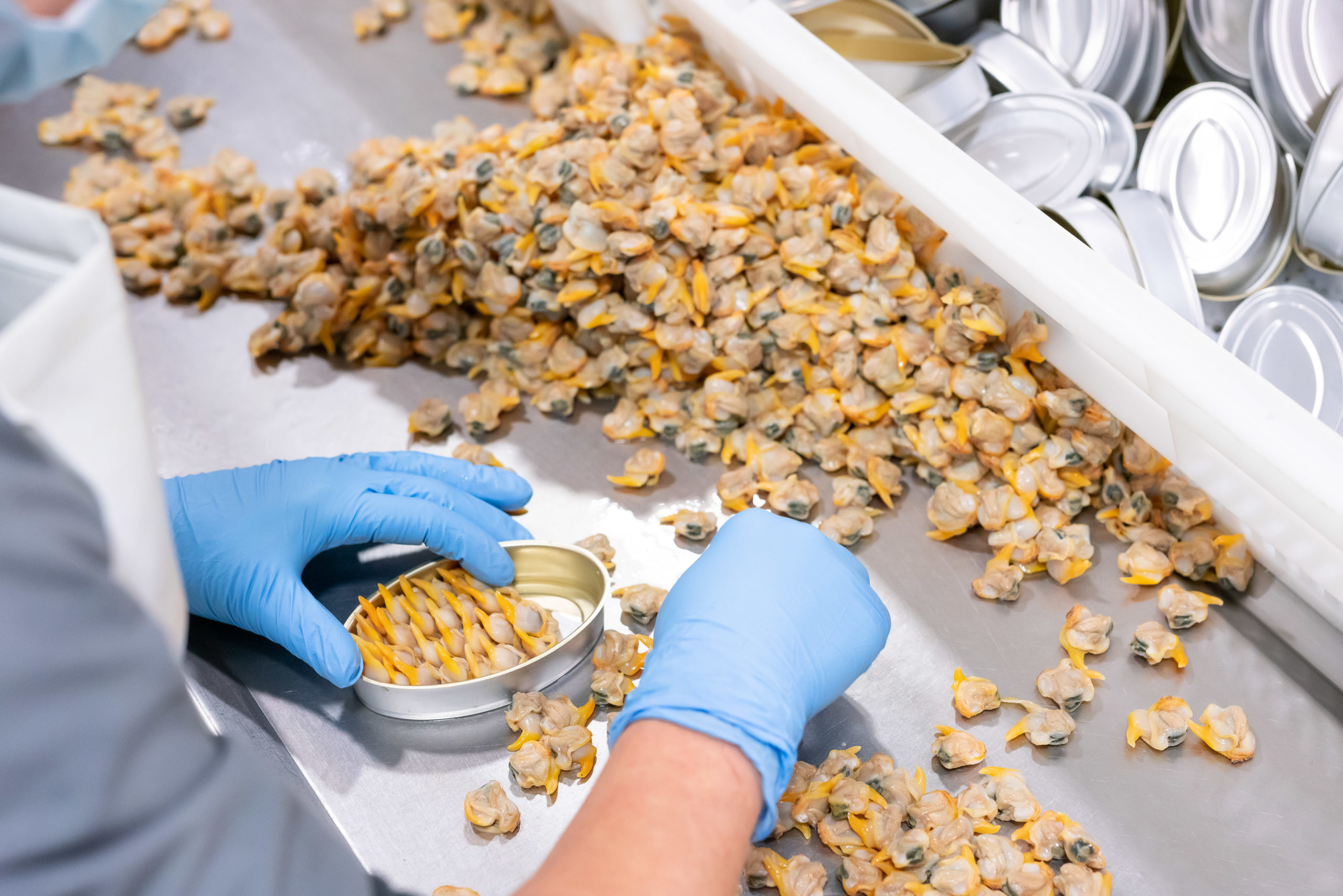 One of Real Conservera Española's main values is its commitment to excelence and quality. This means that not all fish and seafood meet our quality standards. However, this does not mean that they are wasted. The fish and seafood specimens that do not meet our quality standards are used by other brands to make their own canned seafood products.
Reuse and revalue as a consumer
We want to be a part of the movement to reduce the food waste and loss that we are facing all over the world, both as a company and as a consumer.
Excellence and quality are two of our fundamental values as a company, but so are social and environmental involvement. As a team, we want to provide a product that surpasses all expectations while making sure to generate as little waste as possible, something we also encourage our customers to do. For example:
We recommend storing the cans by their preferred consumption date, just like we do in our warehouse. This method of storage helps keep them in a more organized way in which the cans with earlier preferred consumption are consumed first so that no can is wasted.
We also recommend eating the whole contents of the can, although this does not seem to be an issue with our cans as our customers always tell us that they are never able to leave a piece behind once they open a can.
However, if you are to store an open can for later, make sure to put it in the fridge where it can be stored for a maximum of 24 hours.
If you are new to Real Conservera products, we advise taking some time to know our diferent can formats. For example, our scallops in the round format have more pieces than the oval format, which will probably be a better option for those trying them for the first time.
Reusing the covering liquid to make a broth: our cans contain high quality covering liquids that can be used for certain recipes. We encourage using the brine to make a tasty broth to go along the canned seafood, making it even tastier.