Alimentaria 2022
According to TechPress, Alimentaria is one of the greatest professional events in the food industry, both in a national and international level. It is held in Barcelona every two years, with nearly 3,000 exhibitors from 52 countries form around the world and up to 100,000 visitors of which 23% are from outside of Spain.
Also known as Salón Internacional de la Alimentación, Bebidas y Food Service, Alimentaria aims to "impulse the business aspect of these food companies, to project their gastronomical value and show the newest tendencies in the production and consumption of food and beverages." – TheFoodTech
This year, the fair has had great participation and attendance, being one of the first food fairs in Spain to be able to be held in person. Sustainability, innovation and gastronomy have been the main topics of this edition.
RCE's two new culinary proposals
At Real Conservera Española we wanted to contribute to spread these values by introducing 2 of our new gourmet products: Portuguese Style Cod and Garfish in Olive Oil.
The Galician canning tradition
Preserved garfish in olive oil, alcrique en Galician, is a common type of canned seafood in Galicia which we added to our product catalog for the first time. The visitors in Alimentaria who came by our stand had the chance to try them before anyone else. Some of the visitor's comments highlighted the "unique olive oil" and their "firm but tender texture". The garfish are eviscerated and cleaned by hand, toasted, hand-packed one by one and covered in olive oil (15% extra virgin), making them a true gourmet Galician product.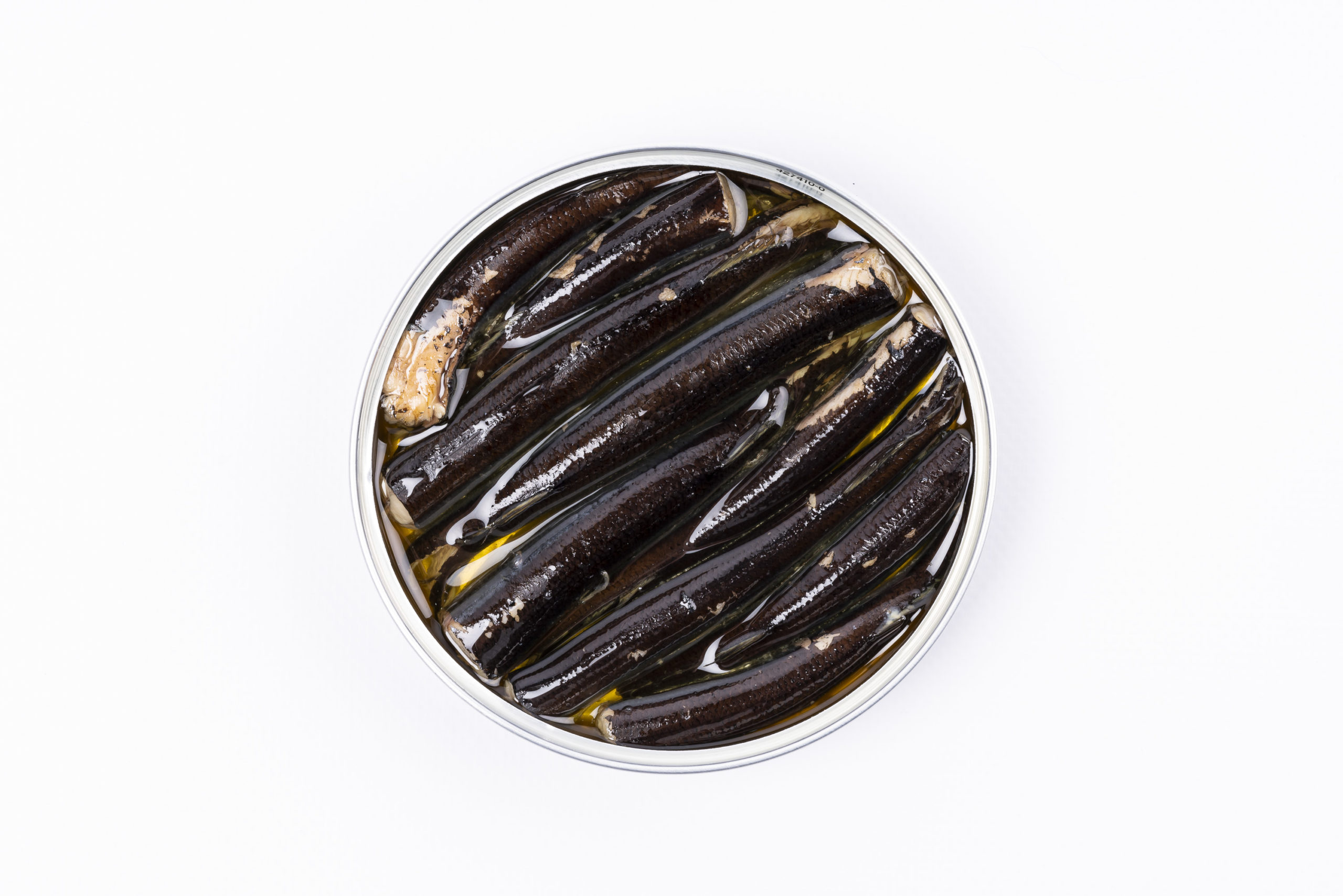 Canned culinary innovation
Portuguese style cod is a very well known dish among fish connoisseurs, but has rarely been presented in a format like ours. This canned seafood respects the original recipe, ensuring the desired texture and presentation of the cod. Once opened, a black oliive can be seen on top of a layer of onion over the cod. But that's not all, under the cod lies a layer of lightly fried potatoes which give it a special touch which makes this recipe unique. To top it off, some olive oil is added at the end of the process to improve the taste and texture of the product.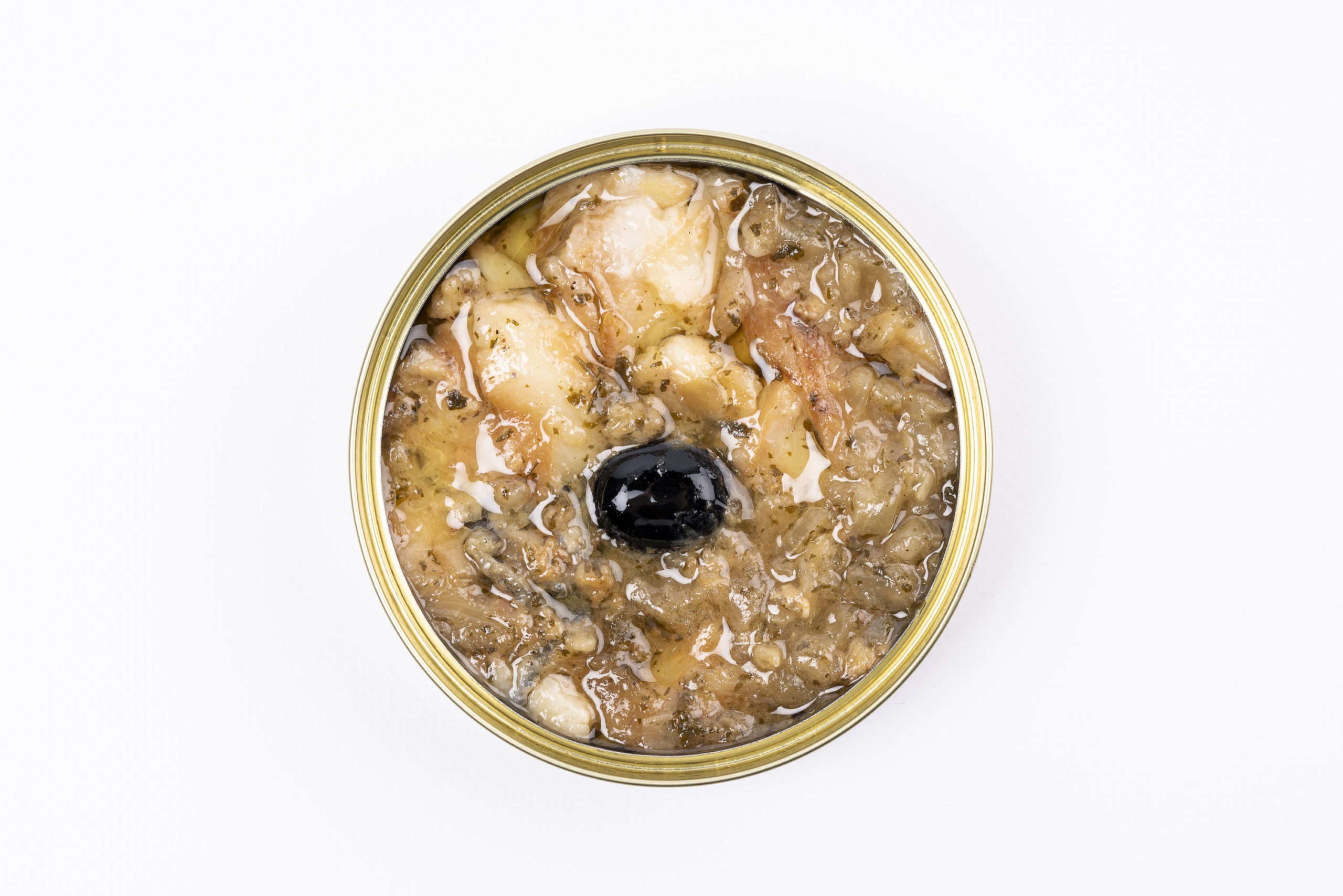 The added value of networking
This event aims to open up and improve our presence in international markets, which over the last four years has grown from 10 to 23 countries, among which are Brazil the Dominican Republic, the United States and Japan.
We also wanted to have a more personal approach with our clients and customers, many of which visited our stand to congratulate us for our products and brand design, achievements we are very proud of and which were made possible by the hard work done at our factory in Cambados, making sure to make the best possible anned seafood.